The real estate market is crazy right now. Prices seem to be forever on the rise and the world around us is hectic and unpredictable. As a potential buyer, you've probably already asked yourself that all-important question: "Are condos a good investment?". In this article, we will explore some facts that should give you some clarity.
Before making the decision to invest, you need to be informed about the potential value appreciation of condos, the pros and cons of buying a condo, and the realities of renting such a property. You also need to make sure you're getting your money's worth if you're in the market for a vacation condo. We've summed up the facts and stats to get you started. Read on to find out more.
Do condos grow in value?
The short answer is "yes". According to current real estate market dynamics, recent trends in immigration, and the growing number of young first-time homeowners, condo property values are definitely on the rise. Following a slight cooling of sales and dip in prices during 2020, reports show that prices are on the rise again, and do not show signs of slowing down.
According to the Toronto Regional Real Estate Board market report for the second quarter of 2021, realtors reported an increase in condo sales of 155% compared to the same period of 2020, with 8,793 units sold in the GTA.
Because of this high demand, the median sales price of a condo is up 10.8% compared to the second quarter of 2020, and 6% compared to the first quarter of 2021. The rise in demand is also clearly reflected in the average number of days on market for the listed properties, which dropped by 31.6% from 19 days in 2020 to 13 days in 2021.
Compared to single-family homes, condos are definitely more affordable. And this makes them very attractive, especially to first-time homeowners. In fact, over the last decades, nearly all new housing developments in the GTA have been either single-family homes or high-rise apartments. This obvious lack of middle opportunities and the steep prices of single-family houses have certainly participated in turning condo apartments into the shining star of the real estate market.
What are the advantages of investing in a condo?
1. Condos cost less than a single-family home
After the pandemic lockdown, suburban living has become more attractive, with single-family housing seeing a rise in demand. But in reality, single-family homes are very expensive and well above the budget for a lot of interested buyers, especially when it comes to first-time homeowners.
Single-family homes are valued, on average, at over $1,000,000 in the GTA. The average price for a detached single-family house was $1,302,300, as reported in July 2021. In comparison, the average price for a condo was $686,312 throughout the second quarter of 2021 and $639,400 in July 2021. This means you can buy a condo for almost half the price of a single-family home.
2. Condos offer a variety of amenities
Condo apartments, and especially new developments, are focused on providing a large array of amenities. When buying a new home, it's nice to know that you can have certain features that will make your life comfortable and enjoyable.
Amenities are often the top-selling point for apartments. Here are some examples of what a condo owner can look forward to:
On-site garage
On-site laundry service
Doggie daycare
Gym
Pool
Play area and childcare
Office spaces
Grilling area
3.
Condos don't require external maintenance and repairs
When you buy a condo, you're actually paying for the unit itself and not the external structure of the building. This means that you don't have to spend a fortune on repairs, such as replacing a roof, or worrying about finding the time to mow the lawn.
Are condo fees with it? Sure, all you have to do is pay a regular fee to the homeowners association, and they, in turn, take care of the external upkeep of the building.
4. Condos appreciate in value while providing cash flow
Investing in a condo apartment can provide a steady source of income through renting. Although the average apartment rent is down by 9.4% compared to the same period of 2020, trends show a steady increase in rent by 3.7% compared to the first quarter of 2021. The average rent price for a one-bedroom apartment is $1,887, and $2,583 for a two-bedroom apartment.
Market reports from July 2021 have listed the average price for homes as follows:
Single-family detached: $1,302,300 with a year-to-year increase of 22.61%
Single-family attached: $1,013,800 with a year-to-year increase of 21.59%
Apartment: $639,400 with a year-to-year increase of 8.14%
Although single-family homes have a faster increase in value than condo apartments, this balance might be tipped by choosing a good location for your investment. For example, the year-to-year average price increase for an apartment in the Durham Region was 22.82% as of July 2021, over 15% for regions like Milton and Oakville, and over 12% for the York Region. This gives true meaning to the saying "location is everything".
Want to invest in a condo? Condoshopper can help.
What are the drawbacks of investing in a condo?

1. You have to pay association fees
These mandatory fees are something you should take into consideration before buying a condo apartment. They can cover the maintenance of the common areas of your building, partially cover your utilities such as water or heat.
The average price is $0.50 per square foot, but it can reach over $1.00 per square foot. These fees are also controlled by the condo board and might change at any time. Make sure you factor this in so you won't end up with unexpected bills.
2. You might encounter rental restrictions
Renting your condo apartment can be a good source of income, but it also comes with a few drawbacks. You have to make sure to follow the Condominium Act and Residential Tenancy Act, but you also have to respect the condo corporation's by-laws and rules. The latter can sometimes be a real obstacle.
If you're buying a condo apartment with plans of renting, make sure that renting is permitted, and under what conditions. Sometimes the rules only allow for a certain percentage of units to be put up for rent.
Although you can make more money on platforms like Airbnb compared to long-term renting, keep in mind that some condo corporations do not allow short-term rentals. In fact, some condominium associations require a minimum number of months for renting leases.
3. You might face some association restrictions
The condominium association that's responsible for the building's maintenance can also have a say in how you can modify your space. While you don't have to worry about things like shoveling the snow, you probably won't be able to do things like decorating your patio or turning it into a storage space.
Restrictions also apply to pets. Some buildings do not allow any pets or impose limits on the number or size of the animals you can keep in your unit. Of course, such restrictions and limitations do not apply to service animals or emotional support animals, as stated by The Disabilities Act.
4. You might have problems getting financing
When a bank determines how much financing you can afford for a condo, it takes into account your recurring expenses, such as heating and condo fees. Even though you would have higher maintenance costs for a single-family home, you will get a lower amount of money for a condo apartment.
Another problem when obtaining financing is that a condo unit is part of a development of units, so your financing as a borrower is tied to that of other people who are looking to buy. This means that lenders see this type of housing as a risky investment.
The mortgage rate for condos is usually 0.125 to 0.250% higher than that for a single-family home. You can avoid paying this difference if you make a downpayment of at least 20% of the asking price, as opposed to the required 5%, and not paying loan insurance.
Are Condos a Good Investment for Rental Property?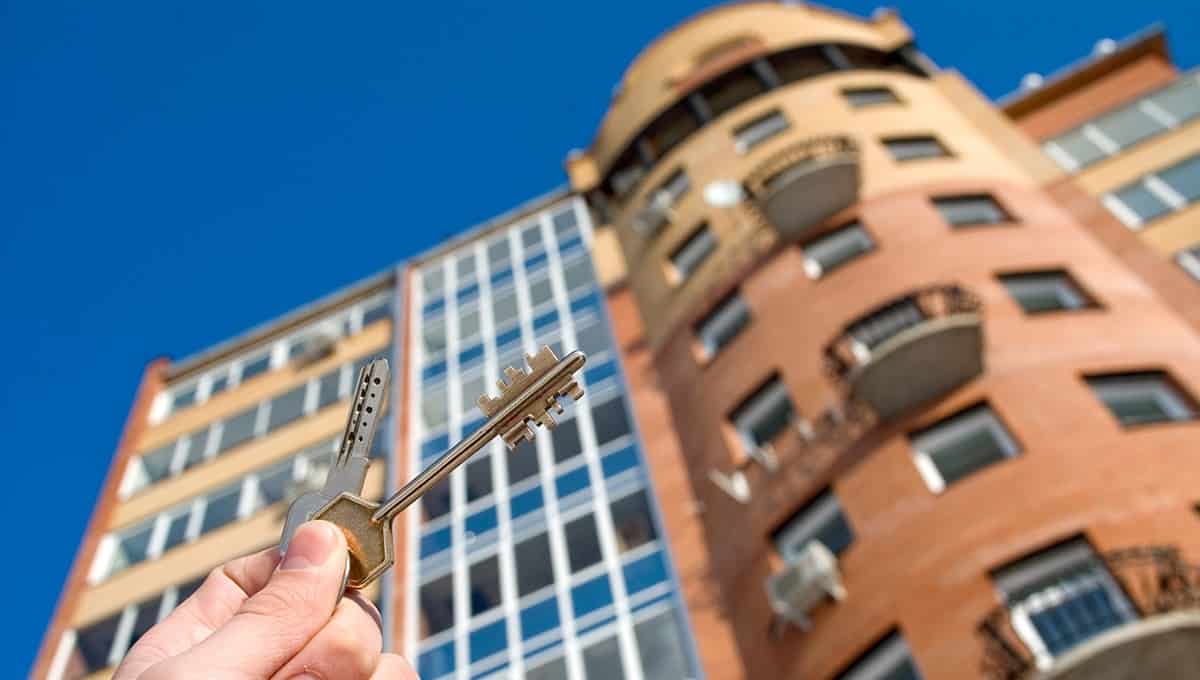 Before investing in rental property, you should take the time to crunch the numbers. It would be wise to pay off your own home before investing. Mortgage rates and downpayment amounts are higher for a second home.
Another thing to take into consideration is the condo's homeowner association. You need to find out if the financial aspect of building management is in order. Details like having sufficient reserves for maintenance, and having bills paid on time are crucial when choosing a place to invest in.
Keep in mind that if a building's occupants are over 50% renters, you might not get mortgage approval. Having such a large number of rented units in a building can also stop you from renting your property, depending on the condo corporation's rules and regulations.
Is a Vacation Condo a Good Investment?
A vacation home sounds like a good idea. You get to invest in a piece of real estate and save up money on rent when you go on vacation. As an added bonus, you can rent the property when you're not using it. So, is there a catch?
Think about the actual time you're going to spend in your new condo. If it's just your vacation days, or if you plan to visit on the weekends. You can do the math with the number of days you're planning to spend and multiply them by the amount of money you would pay by renting a place or going to a hotel.
Now compare this amount to the amount you'd be spending on your mortgage payments. You should also keep in mind that your condo is stationary, and maybe you'll want to go to a different place on vacation from time to time.
Renting the place can be an option, especially if the condo is located in a popular tourist destination. If you plan on using the condo yourself, then long-term renting is not a possibility. Short-term renting is a good way to make money, but being far away from your property can make it difficult to manage.
When you change your second home from personal use to rental property, it causes a deemed disposition and reacquisition at fair market value. If the property value is higher, you'll have to pay the required taxes on capital gain.
Should you invest in a condo? (Conclusion)
When deciding to invest in a condo, you should probably find out what your return on investment is. This means calculating how much money you make on investment as a percentage of your costs.
Your investments are the initial cash payments, like the downpayment and closing costs, and your ongoing costs with a mortgage. You will also have a monthly payment of your interest rate and fees for taxes and insurance. Your gains are represented by the rental income.
The real trick is gathering all the information. You need to know the actual cost of the property with taxes and fees. Find out what your monthly costs for amenities fees, insurance, and other payments will be, and then see if rent payments will give you an actual positive cash flow. And don't forget to check out the condo corporation's rules and by-laws to see if your unit will be eligible for renting.
The amount of information you need to take into consideration before making this decision can be a bit daunting. But remember that you can always turn to a real estate agent to guide you through this process. Condo Shopper can help you do the research and find condos with great returns on investment.
At the end of the day, a condo investment can end up paying for itself and even give you a bit of a monthly profit. And with the current market trend and steady rise in prices, your property might see a significant rise in value if you ever decide to sell it for a profit.