Browse Exclusive Toronto Real Estate Listings
Better Investments Start Here
Registered vipHome & Condo Shopper Insiders receive information about new Toronto condo and townhome development projects, and property builder events before being released to the general public. Our easy-to-use search tool keeps you organized and on-top of all the latest resale property updates in real-time. You'll find your dream property without spending countless hours online. We do the research, connect you to the right technology and advise you on where to find the best investments and highest return on your money!

First-Access to New Listings
Get immediate notifications of new listings before they are seen by the general public.

Exclusive Properties
Access exclusive properties not available to other real-estate agents.

Early Access to Details & Pricing
Get floor plans, property details, and early-bird pricing or incentives to new sites!
Canary District Community, 475 Front St E, Toronto, ON M5A 1G9
New Home Developments in Toronto
2740 LAWRENCE AVENUE EAST, TORONTO, SCARBOROUGH, ON
WALTER TUNNY CRESCENT, East Gwillimbury, ONTARIO
Cornell Rouge Community, Cornell Centre Boulevard, Markham, ON
Access Listings Before they Become Available
We're authorized to share information about new condo and townhome developments prior to it being released to the public, and as a registered Insider, we can connect you to Platinum VIP agents with access to choice suites with the best incentives. Often the condo price at this initial Pre-Construction stage is lower than what will be offered to the general public, so you'll save thousands.
Get Property Notifications and Credits or Rebates
As an Insider, you get notified of new re-sale properties and condo developments the instant they become available. You may  also receive credits or rebates for properties you purchase or sell with our VIP Agent.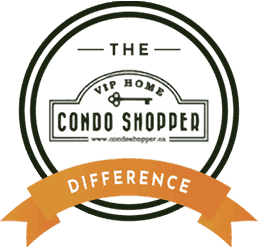 vipHome | Condo Shopper provides valuable real estate info to smart investors. Through our user-friendly interface designed to simplify your search, we're able to pinpoint and present the best properties. Registered Insiders use our Search features to get real-time updates on resale properties before the general public.