10 Reasons Why Millennials Prefer Condos Over Other Property Types
Millennials or Gen Y are the generation of people born between the early 80s and early 00s. They are the most educated generation in history. They are progressive, creative, and tech-savvy. They also value community, communication, relationships, and moral values over material ideologies. These characteristics are part of the foundation which governs their real estate choices, and why millennials prefer condos.
As the largest living generation, they stand at the center of the economy and their impact is immeasurable. Millennials have a higher than average saving rate and tend to invest wisely with a clear mind on returns on interest. Read on to find out why condos are the preferred property type for this generation.
Affordable condos can be found in prime locations
Location is everything when it comes to choosing a home, and millennials know this better than anyone. Moving from the suburbs to downtown cores comes with advantages like being close to their place of employment and the activities they love.
A shorter commute means more time for meaningful activities. It also means using up less fuel for transportation or having the possibility for alternative means of transportation, or simply walking to work and getting in those 10,000 steps.
Looking for a condo? We can help you find the perfect fit.
Condos are more budget-friendly
Since location is inextricably related to prices, we can safely state that a condo in a great location is way cheaper than a house. With real estate prices being inflated, a nightmare situation for Gen Y is having no disposable income after paying their housing expenses. Relating to their practical sense, a condo is simply a better investment option than a single-family home.
Condo maintenance is cost-efficient
The maintenance costs for a house are far greater than those of a condo. This cost-efficiency is yet another reason why millennials gravitate towards this kind of accommodation. Condo maintenance is handled by the condo corporation. For a monthly fee, they handle everything from maintenance of the common areas to big repairing projects like a leaking roof.
Millennials have a keen understanding of the value of time and they see the advantages of paying a monthly sum instead of spending time on trivial tasks like shoveling snow or mowing the lawn.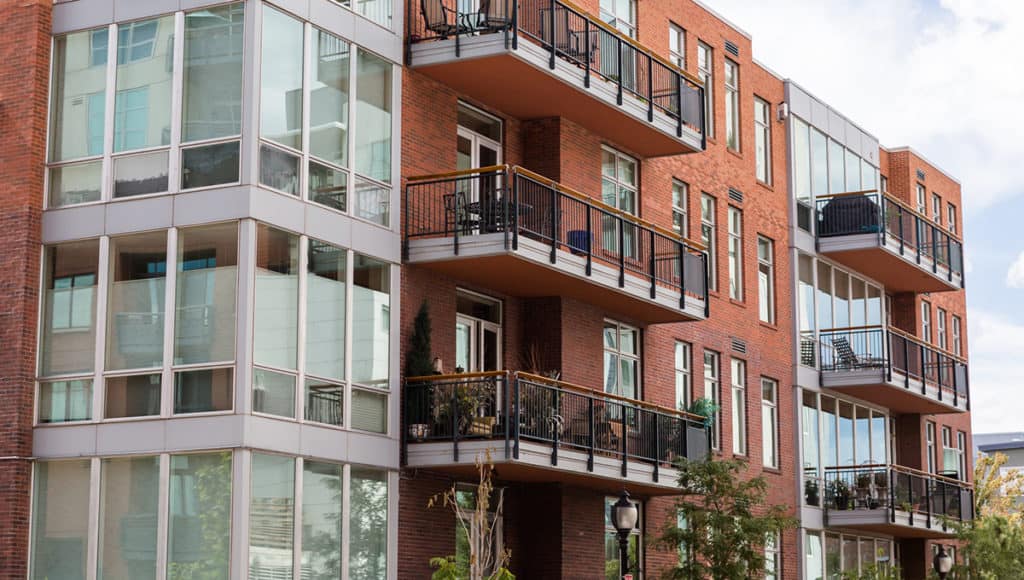 Amenities are everything
One of the best selling points for any condo is the amenities it offers. Millennials often search for ways to make their life comfortable and enjoyable, and choosing a building with the right amenities is essential. Urban Toronto condos are designed with practicality in mind, and they provide a sense of security and community for its residents.
Some of the most desirable amenities that appeal to the millennial mindset are gyms, pools, and outdoor areas for barbecues, dining, or lounges. One feature that's growing in popularity, especially since the pandemic, is the coworking space.
Condos come with lower housing expenses
Becoming a house owner is considered an accomplishment, and often gives a sense of stability. Still, housing expenses are a huge deterrent for making an investment. After paying the mortgage, taxes, maintenance, and utilities, it's important to have some disposable income for a comfortable life. The sad fact is that 48.4% of most Canadians' household earnings are relegated towards housing expenses.
Buying a condo means having a smaller mortgage, paying less on taxes and utilities, and saving a lot of money on maintenance. When trying to limit expenses, condos are the affordable choice.
Condos are environmental friendly
Millennials are often concerned with their place in the world. Being conscious of the environment, they gravitate towards eco-friendly options, and condos check all the marks.
Condominiums take up a lot of vertical space so they have a minimal physical and operational footprint. With shared systems and walls, condos are efficient in limiting resources used per unit.
Many new projects also choose to go green, with energy-saving appliances, photovoltaic solar systems for hot water and electricity, diverting sink and shower water for irrigation, building green roofs, and organic landscaping.
Sustainability can also be related to a building's location. Condos are often placed in urban settings and residents can use public transportation, bicycles, or simply walk to work instead of driving. This means using fewer fossil fuels, and fewer constructed roads and deforested areas. It's a win on all sides.
Living in a condominium can build a sense of community
Living in a condominium complex has the advantage of creating a spirit of community. This appeals to the millennial core values. Living in such close proximity and especially using the common areas can offer the chance for socialization and building new relationships.
While living in a traditional home can give a bit more sense of privacy, it will prevent developing close relations with neighbors. Having a sense of belonging to a place is strongly related to the people who inhabit it, and this is why condominiums are a very attractive choice for Gen Y homeowners.
Exploring the neighborhood is made easy
Millennials are all about living a comfortable life and enjoying new experiences. Condo complexes can be found in the best locations in any urban city. Buying a home that is located at the heart of the neighborhood means that anything worth doing is only a short distance away.
It's important to appreciate the comfort of being within a walking distance of grocery stores, pharmacies, restaurants, shopping centers, parks, and other places of entertainment and leisure.
Safety and security are core features for condos
Feeling safe in their home and community is important for anybody, not just millennials. Most condo complexes have amenities related to different security features.
Having security and concierge services can be a great way to keep uninvited guests out of the building. Surveillance cameras are also an added measure of security that discourages actions like theft, vandalism, or violent acts.
Living in a condo can lower living expenses
Millennials are known for their savings habits. They know that one way to balance out housing expenses is lowering the cost of living.
A condo can limit expenses related to transportation. Living somewhere that's closer to work, shopping, and entertainment areas means that owning a vehicle is not a requirement.
Also, having a smaller space will save money on utilities, furniture, and decor. Living in a condominium and having access to all its amenities can actually grant its residents access to more space and save money on things like renting an office space or gym memberships.
The condo market is on the rise
Millennials know what they're doing when it comes to real estate decisions, and they chose condos for their great benefit-cost ratio. Whether it's for the amazing location, affordability, or amenities, Gen Y has an eye out for comfort and sustainability.
With a limited supply of condos and increasing demand for them, millennials who buy condos are positioning themselves for decent payoff years down the road.