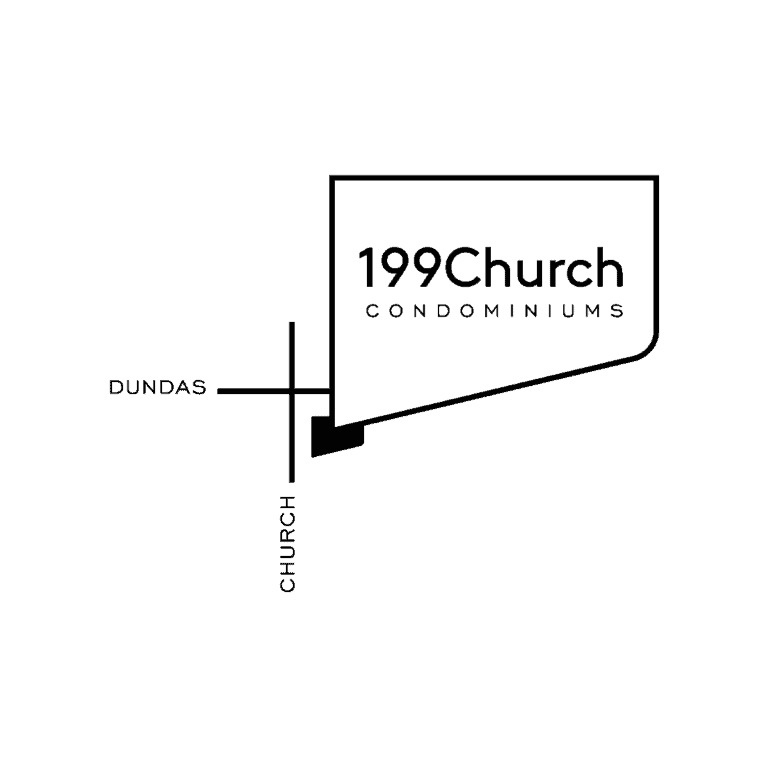 You are constantly shifting gears. From the moment morning breaks till night falls, your day, your life is moving from point A to point B. From one thing to another. Be it work or play. Shop or dine. Rest or exercise, you are always doing something. Taking on new roles. Trying out new things. In this busy environment, there's one place that accommodates your every state of being.
That place is 199 Church, your home in this big city.
Every place that is important, everything that's necessary is steps from 199 Church.
Tucked in the heart of downtown, convenience lives here.
It's easy to switch to work mode when you live at 199 Church. Bay Streeters, the Financial District is simply minutes from your door. If learning is the centre of your universe, take note: Ryerson University is just steps away. The corporate hub of Yonge and Bloor, hospitals, businesses big and small are close or a quick transit or bike ride away. With Dundas TTC around the corner, all you high achievers will find a perfect work/life balance. If you've got play on your mind, this is the place to be. On any given day, you can immerse yourself in the energy of Yonge-Dundas Square, update your closet at the Eaton Centre, catch a show at the numerous theatres or savour the many flavours and cuisines in the restaurants that surround your home.
A one-minute walk from Ryerson University, 199 Church is a convenient address for students and faculty. From the award-winning Student Learning Centre to the multi functional Daphne Cockwell Health Sciences Complex, the university is continuously expanding the campus and most importantly, its offerings.
• 40,435 undergrads enrolled
• 2,753 graduate students enrolled
• 5,600+ registered international full-time students by 2025-26
• 7,000 incoming students every 5-years fills the equivalent of '12' 199 Church buildings
• Beds on campus – 1,417 beds for 42,000 students 96% have zero opportunity to live on campus
An excellent example of something old and something new, 199 Church stands out in a skyline that's forever changing. While modern in its design and materiality, it incorporates the rich past of Church Street to fashion a structure with a singular presence.
• Central, Connected Location
• Surrounded by Premium, High Quality Employment
• 100 Metres to Ryerson University
• 350 Metres to Yonge & Dundas Square, TTC Subway
• Very Efficient Suites, 
• Lowest Price Points in DT Core